The Plasma Donors of Afcons
The East-West Metro Project team facilitated plasma donation of two convalescent team members to help save lives following a plea by the state government

The Covid-19 infection shows no signs of abating, with 1,81,42,718 confirmed cases worldwide. India, too, is seeing steady spike in numbers with 18,55,745 positive cases. While trials for a vaccine for the virus is on, there is still no approved treatment plan for the deadly virus.

In this scenario, the experimental approach of plasma therapy is being adopted to treat the infection across the world. Viewed as a relatively safe treatment option, it involves introducing plasma cells of a convalescent person into a Covid-19 positive patient. The plasma of a recovered person contains antibodies that helps fight the infection, especially among those critically ill. Plasma banks have been set up across the world, and those who have beaten the virus are being encouraged to donate blood.

When the West Bengal Government issued a request for voluntary plasma donation, Afcons came forward to show solidarity in the fight against Covid-19. Two team members from the East-West Metro Project team, who have recently beaten the virus, were encouraged by the project team to donate blood at the Calcutta Medical College, last month. The team enrolled Subhnarayan Sah, Operator, CPE, and Mohammad Nizamuddin, Dumper Operator, in the Passive Immunization using Convalescent Plasma (PICP) Programme. This is a collaborative clinical trial initiative by the Council of Scientific and Industrial Research and the state government.

This gesture is expected to go a long way in helping treat critical patients, who are battling the deadly virus. Afcons' selfless efforts have been appreciated by scientists from the Department of Science & Technology, Government of India.

"We are reliant on the help of Covid Warriors such as from your organisation for all our initiatives. We would also like to express our sincere gratitude and deep appreciation to Transtonnelstroy Afcons Joint Venture for your wholehearted support towards this noble cause. Your contribution is exemplary and greatly motivational to all efforts to serve humanity," said Dipyaman Ganguly, Principal Scientist, Swarnajayanti Fellow, Department of Science & Technology, Government of India.

Project Manager Satya Narayan Kunwar hopes this move will help save lives as well as encourage more convalescent plasma donors to come forward and join in the fight against Covid-19. "I sincerely thank our workers for voluntarily donating plasma for a noble cause. I hope the initiative helps in saving more lives during this pandemic," he said.

Elaborating on site operations, Kunwar said work has begun with caution and manpower is being chosen in a careful and phased manner. "We're keeping new workers under mandatory quarantine for five days, followed by a test. Only those testing negative are allowed to work. Those testing positive are treated as per government protocol. Apart from rigorously implemented the SOPs, we have convinced all the System Wide contractors to follow our model. We are continuing to raise awareness among staff, workers and sub-contractors about following safety and hygiene protocols. Our topmost priority is to make the best of the present to ensure a strong future for our project," he added.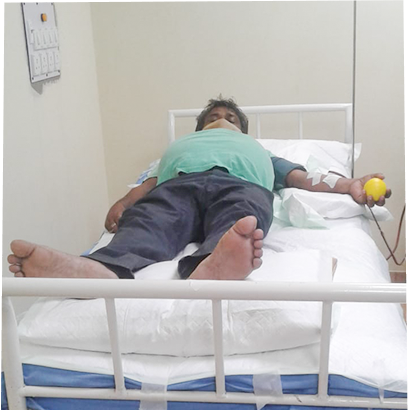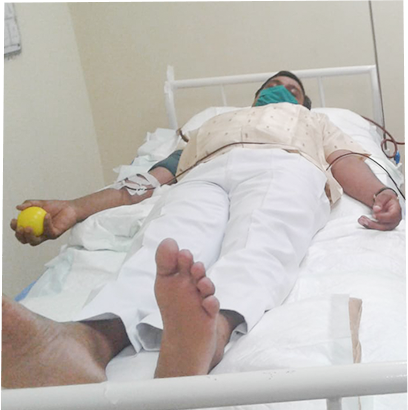 Inactive