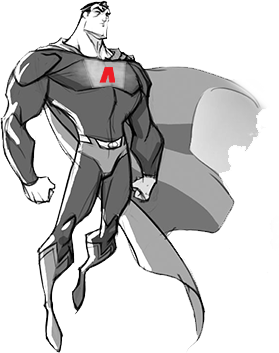 Fast
-

tracking with innovations

!

Tema-Mpakadan Railway Project, in Ghana, is unique for being the maiden EPC Railway project for Afcons. While a highly motivated project team has trained their focus on the speedy completion of the project, a combination of human ingenuity, and, modern machines have become an X-factor.

Sleeper Production Plant – A First in Afcons
The project team has set up a PSC Sleeper production plant at site. The "Long Line Method" technology is used for sleeper casting in the plant. This is the first sleeper plant in Afcons and consists of casting machine, sleeper moulds with mould supporting rail & frames, hydraulic mould lifting with demoulding grab, strand laying machine, live and dead-end jacks for stressing and hydraulic de-tensioning cylinders, skip bucket, EOT crane, boiler etc. There are two casting beds in the plant. Each bed has eight gang ways with 45 sleeper moulds. The plant can produce 720 concrete sleepers per day with a targeted production of 18,000 sleepers per month! This has sped up work massively.

While the sleeper production is fast and perfect, it had to be matched with equally fast process of track laying. That is when two valuable machines were invented by the innovative ideas of Mr Suraj K D, Engineer - Track works, and, both were designed and fabricated by Mr Udayrajan, Special Contractual Supervisor. Together with the site team, they created milestones not just for the project, but also for Afcons.

The Swinging Beam Trailer
The first machine is the 'swinging beam fitted with sliding chain and pully arrangement mounted on a trailer'. This unique machine is a game-changer. The project being single line, formation width is just 7m, and, after placing of sleepers on formation on one side, the space becomes a major constraint. Hence, no other equipment can be positioned besides the trailer for unloading. This makes hydra a must to stand behind the trailer, and, use heavy spreader beam for unloading and placing on cess. This is a time-consuming process, and, comes with operational hazards due to lifting of heavy rail and beam with full boom. But with the innovation of swinging beam trailer, not only has it reduced the unloading time in limited space, but also has saved additional resource like hydra or crane.

The Rail-Lifting Machine
For laying of rails, picking from the cess on either side of the sleepers, a special fixture is developed by Suraj and Udayrajan. This rail-lifting machine is arguably the first of its kind in the world! The machine can place 18m-long rails without requiring large workforce of specialised trackmen. It is designed and fabricated in a way that doubles the quantity of work in the same amount of time as compared to manual rail lifting. The machine has saved the cost of 20 workmen and works efficiently with only 5 operators. The total design and manufacturing cost of this machine is just 2200GHc ($450) which is negligible compared to its work rate and output. And with negligible maintenance cost, it is making a huge impact!

Suraj and Udayrajan, along with the Ghana team, have come up with innovative ideas that have improved productivity & speed, and, reduced cost at the same time. All this without compromising on quality at any cost. As Ghana project runs on schedule because of such innovations, let us salute the heroes who are taking the responsibility to vindicate the faith the client has shown on us.